Matthew Masters, MD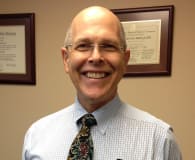 Dr. Matthew Masters is board certified in both Addiction Medicine and Internal Medicine and has been in practice in Austin, Texas since 1990. He graduated from the University of Texas Health Science Center Medical School in Houston in 1987 and completed his residency in Internal Medicine at Brackenridge Hospital in Austin, Texas.
In 2008, Dr. Masters obtained privileges at Texas Star Recovery and began his study of addiction. During his tenure at Texas Star Recovery, Dr. Masters became an Assistant Professor at Texas A&M School of Medicine and taught Addiction Medicine to fourth year medical students.
In 2012, Dr. Masters entered the full-time outpatient practice of Addiction Medicine. He is a member of organizations such as the American Academy of Addiction Psychiatry and American College of Physicians.
---