Scott A. Scherr, MD, FACEP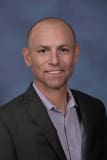 Dr. Scott Scherr graduated from University of Nevada School of Medicine in 2003 and completed his residency training at Emory University in Atlanta, Georgia in 2006 where he served as chief resident.
Dr. Scherr is the current Regional Medical Director for TeamHealth and manages 9 emergency departments, 3 hospital medicine programs, and post-acute sites in Nevada and Idaho. Dr. Scherr was awarded the 2016 Medical Director of the Year for his accomplishments in EM/HM integration and was also awarded the Innovator of the Year by HCA in 2014 for his work on their patient tracking system.
He is the current Medical Director for Clark County Fire Department. Dr. Scherr was the medical director for Sunrise Hospital on October 1, 2017 and lead his team on that horrific night of the Mandalay Bay shooting.
---